Eight Polaroids for the Purpose of Triangulation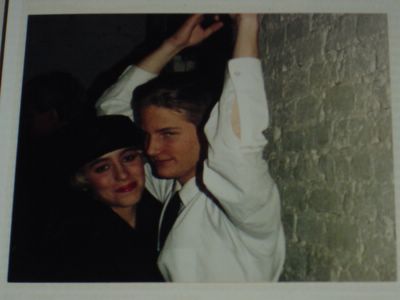 ---
When I was 13 my family made our annual trek from Iowa to Miami and we stopped for dinner in Chattanooga at a greasy spoon situated in a larger structure's parking lot—a JC Penny's maybe—and I was so hungry from the long car trip that every bite was an emotional relief.
I made a ridiculous comment that night, haunting me for years after I made it; my family hardly lets an opportunity go by without reminding me of it: 'These green beans would make a great addition to any meal.'
It was the first time they realized my gift for pastiche, which is not to say panache.
---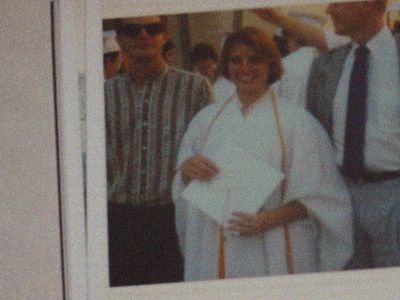 ---
When I was 22, I got a couple of weird crank calls from a girl who purported to know me. I suspected she was lying so I asked her to describe me.
When she said, 'Well, you're very good looking,' I gasped, thinking: 'She does know me! Who is this girl?'
---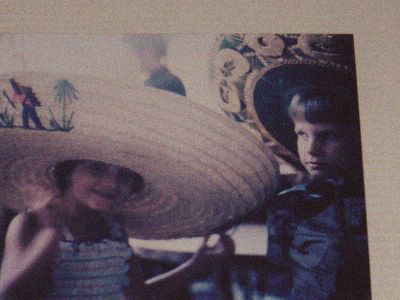 ---
The other day, my friend Dan got in my, admittedly messy, car.
There were towels and sweaters, papers and journals, even an unopened bag of Oreos. (Which was a gift for one of the administrative assistants, but he didn't know that.) He looked around and said, 'Erik, what's the deal? Are you practicing being homeless?'
---
---
One summer, a college friend visited my family. I don't remember exactly—frankly, at all—what she was trying to get me to do, but we were in the living room and she was talking about her long drive and how it would be really nice if, if—well, whatever she wanted from me, it escapes me now.
As she was doing her convincing, my dad came walking through the living room and, without breaking his gait, said: 'If you're trying to get Erik to do something using guilt, don't bother. We figured out a long time ago it doesn't affect him. You might as well try to make a stapler feel guilty.'
'Thanks, Dad,' I called out as he turned the corner into the kitchen. 'Love you, too!'